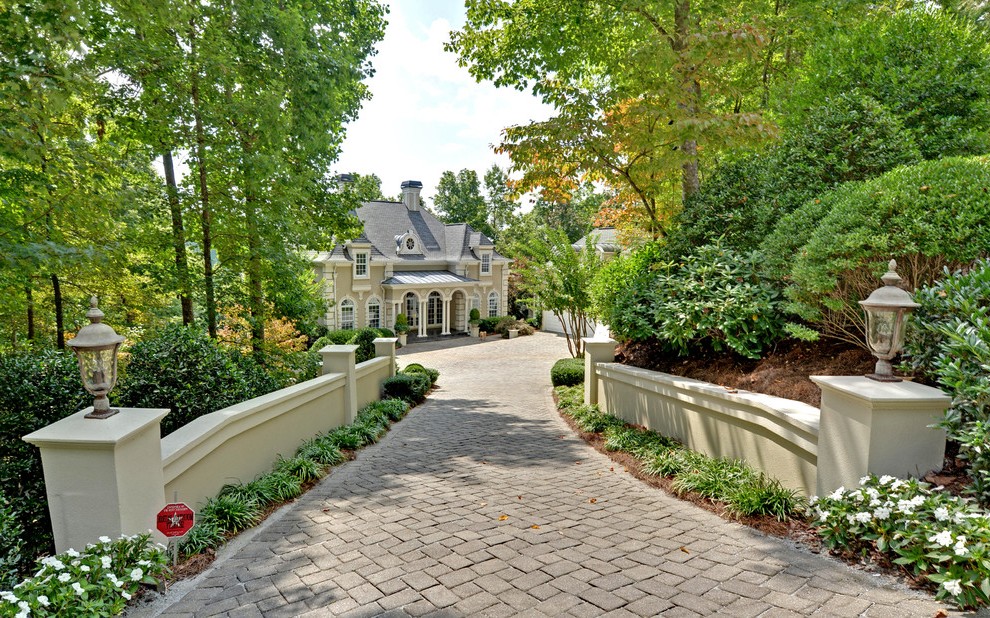 Landscaping can be quite a task with all the preparations, designing, and labor that's involved in its process. But those are all part of its charm—the fun of having to work hard to see the beautiful craft that blossoms out of it.
When you think of gardens, you may imagine yourself building an area where your plants will grow abundantly. And, of course, you may want to bring your flair of creativity to it by adding some design through landscaping and hardscaping. 
While the landscape brings the organic element in your yard, hardscaping, on the other hand, adds a more concrete aesthetic through stones, pavings, and gravel. Designing can be exciting, but you have to make an effort to research how to be efficient about your ideas.
Planning for Your Home's Hardscaping Design
Keep a considerable list of questions in mind, such as—what do you want to feel when you are in that area? How do you want to use the place? And more. This way, you can plan on the elements you consider for your design. This helps determine the right materials, the correct application, and even find new creative ideas along with your research.
Now, hardscaping can be a bold choice, but there's a way you can save on time and maintenance if you follow these tips for your checklist.
Tip #1: Learn about drainage
Hardscaping involves concrete elements such as rocks, gravels, and pavings and is typically placed outdoors. Being strategic about this can help keep your hardscape from collecting water or rainfall that may lead to puddles and protect your investment. Good designs include efficient drainage systems that can direct the collected water back into the lawn instead of having to go through a complex of drainage pipes all the time. Given enough time and with the amount of rain we get here in Victoria, erosion caused by runoff can quickly undermine and destroy all types of structures. Proper understanding and planning of drainage then saves you time and energy while keeping your ideas aligned with how you originally envisioned your design.
Tip #2: Be mindful of natural tendencies
Working with gardens or yards, natural tendencies can sometimes cause plans or designs to spiral out of our control. So your ideas must also consider the area's organic elements such as its land or soil so you can elevate your space instead of forcing it against its nature. Could we turn a steep slope into a totally flat stable plateau? Yes. Is it easy? No. Having the right balance in your design and the area's nature will bring out its beauty with fewer risks of unprecedented disasters or situations and keep costs in control.
Tip #3: Consider the principles of design
Designing an area can be overwhelming with excitement and creativity. But make sure that you carefully consider every element works in harmony. Everything should fit together, so nothing feels out of place. Consider where to put the patio without seeming like an obstacle to another element; or how the pavings would run around your garden so it wouldn't eat up space that should have been more useful as a patch of grass or as ornamental areas. Try sketching it up or feeling it out, so you don't regret your decisions once it's made final in place. Ultimately though, the most important element of any landscape is that you are happy with it.
The Bottom Line: Bring more life with greenery
Hardscapes elevate the garden aesthetics, but it's a must that they complement the trees and plants of your garden. Stones and pavings have their touch, but it can be quite dull or unpleasant if there's more concrete to see than greenery. Add some life into your garden and enjoy nature in solace.
Why Choose Us?
If you're looking for a professional landscaper in Victoria BC who can bring life to your garden, get in touch with us today and see what we can do to transform your backyard landscaping.