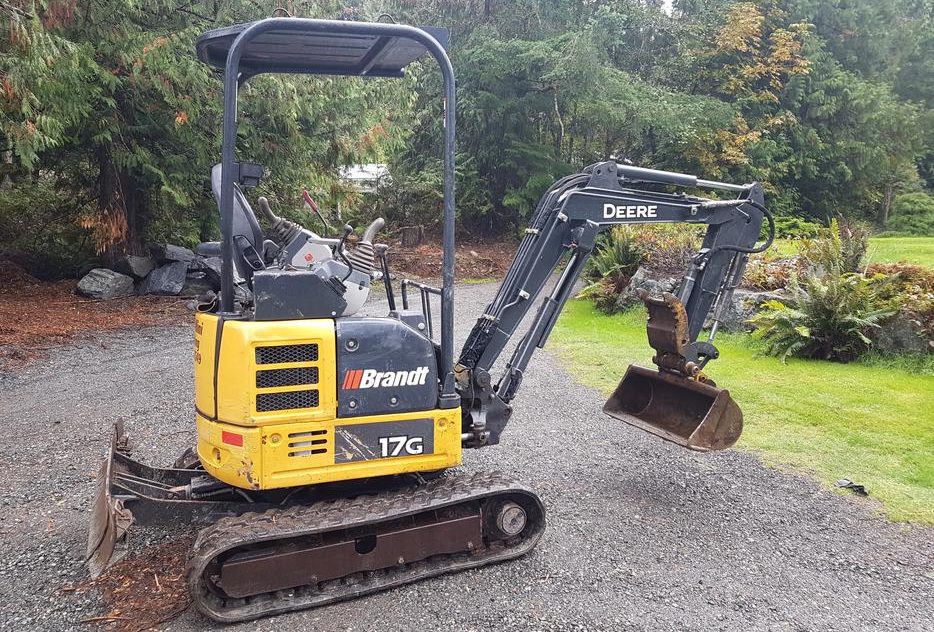 Landscaping Excavation Service in Victoria BC
Instead of doing it yourself, why not in touch with our
landscaping company
? Operating heavy machinery can be dangerous and comes with a lot of risk for a homeowner. Why not let someone with experience and
insurance
do the work for you? Whether it's digging a trench or building a swale,  you can count on Triton Landscaping to do it in an efficient and cost effective manner. Not only will we operate the machinery, we will bring in and haul out any needed
landscaping materials
so you don't have to.
LET US DO THE HEAVY LIFTING
Have us transform your space and do the dirty work for you. Our landscape contractor will dig, haul, move your landscape to your specifications and within budget. We will discuss best ways to attack the problem in the most cost efficient manner and reshape your space into your vision. Using our experience with machinery, we will use the most appropriate and cost effective machines to get the job done.
Save time and money by having a professional do it for you. With our vast experience operating machinery, we will do so in a time and cost efficient manner while delivering the results you desire.
Enjoy a peace of mind knowing that our skill and experience will ensure proper steps are taken before, during, and after the entire process, all insured as well.

Using techniques and experience gained over the years, such as using the right machinery and attachments, you will save on time and money in getting great results.
No more worrying about the logistics of organizing the delivery and transport of heavy machinery, as well as the movement of tons of landscaping materials from the yard to your property.
Be free from liabilities or learning how to operate heavy machinery. Triton Landscaping is here for your excavation needs. Whether it's doing base prep for your DIY patio project or moving literal tons of gravel to build a new road, we can do it in a safe efficient manner. Our experience will ensure that both people and property are protected as we take all the necessary precautions operating these powerful machines. Let us know what you need and we can do it for you.
Quality Excavation Services
Founded with integrity in mind, we reflect our desire to build and maintain trust throughout the entire process from start to finish. We take great measures to make clear that your expectations are being met, your vision is being realized, and that we are on the same page from our first meeting to dumping the final load. Our mission is to deliver good quality work at an affordable price to all your landscaping needs in Victoria BC. We want you to be happy  with us and our work long after we are finished.