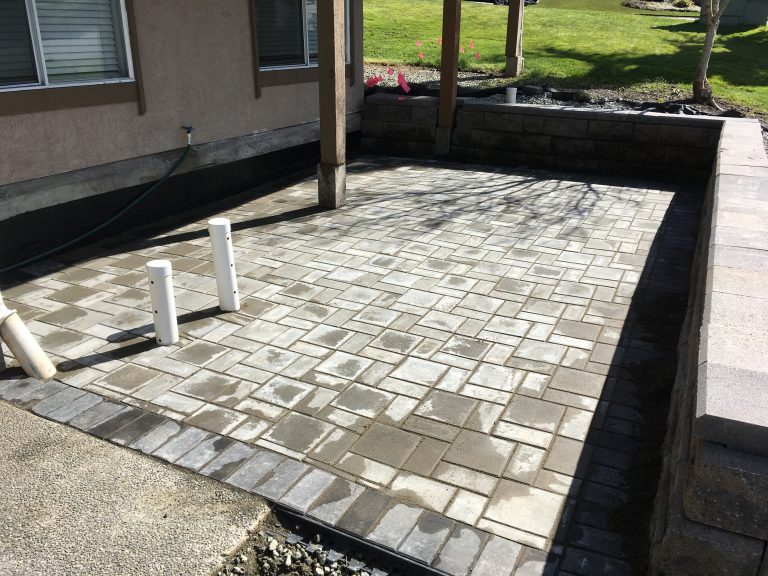 Our landscaping company was approached to build a paver patio within the confines of an existing set of retaining walls. The owners wished to have a nice sunny place to enjoy in their front yard. Their chief concerns were maintaining adequate pitch for drainage and being flush with the existing concrete pads.
Due to the geometry of the landscape and constraints from the existing retaining wall, a 2 degree pitch was recommended over the usual 1. This was so that the bottom of the retaining wall would rest safely on the paver patio on one end while on the other end, the existing concrete pad would match the top of the pavers. Most of this landscaping project was then defined by these parameters.
String lines were used to ensure that expectations were being met in terms of pitch and grade before the gravel was compacted. In our opinion, the homeowner made an excellent choice of color and design for the pavers as the final product turned out very well. Judging from their comments and reactions after, they were very happy with the result.
Worth noting is that this landscaping job was especially pleasant to work due to the kindness and hospitality of the homeowners. It is greatly appreciated.